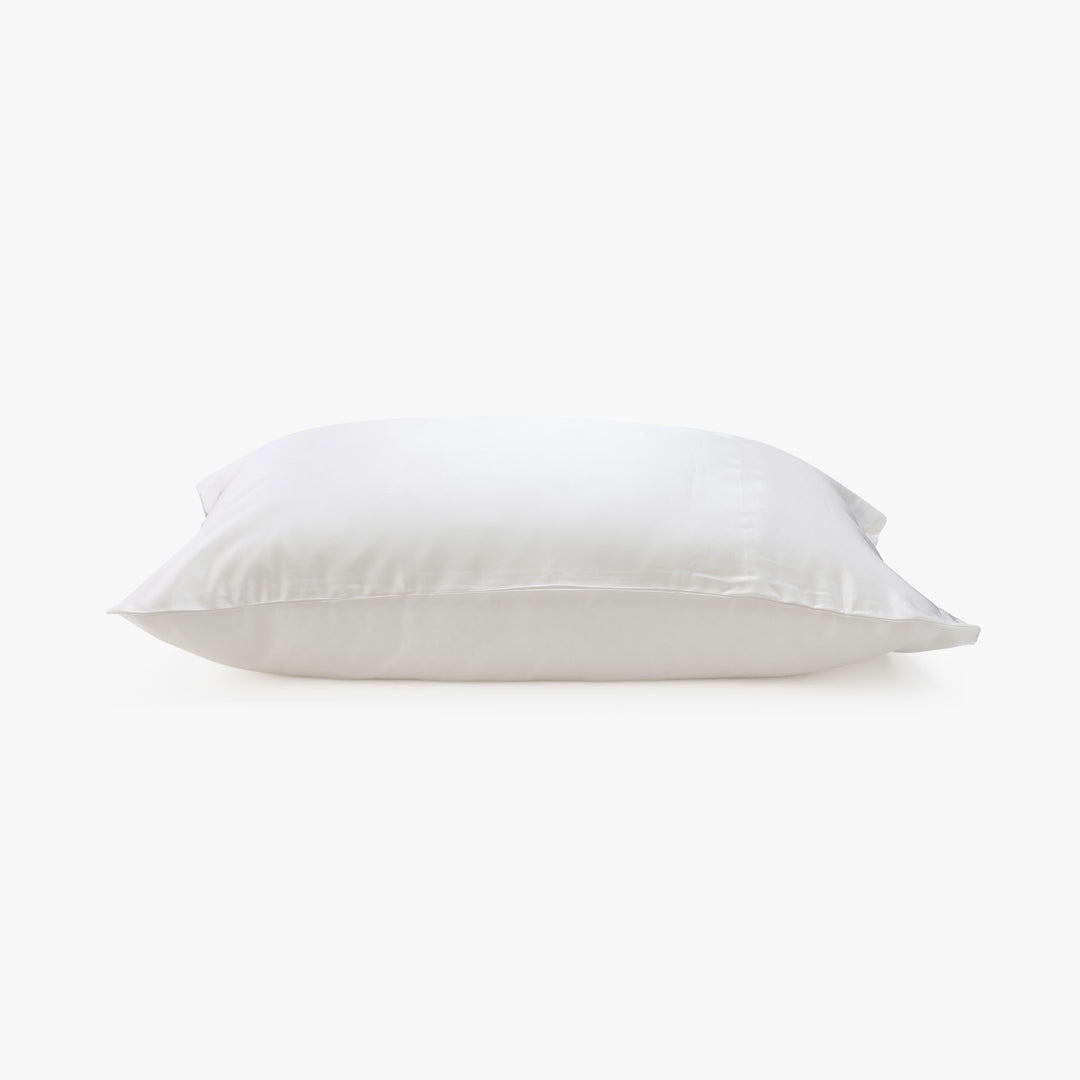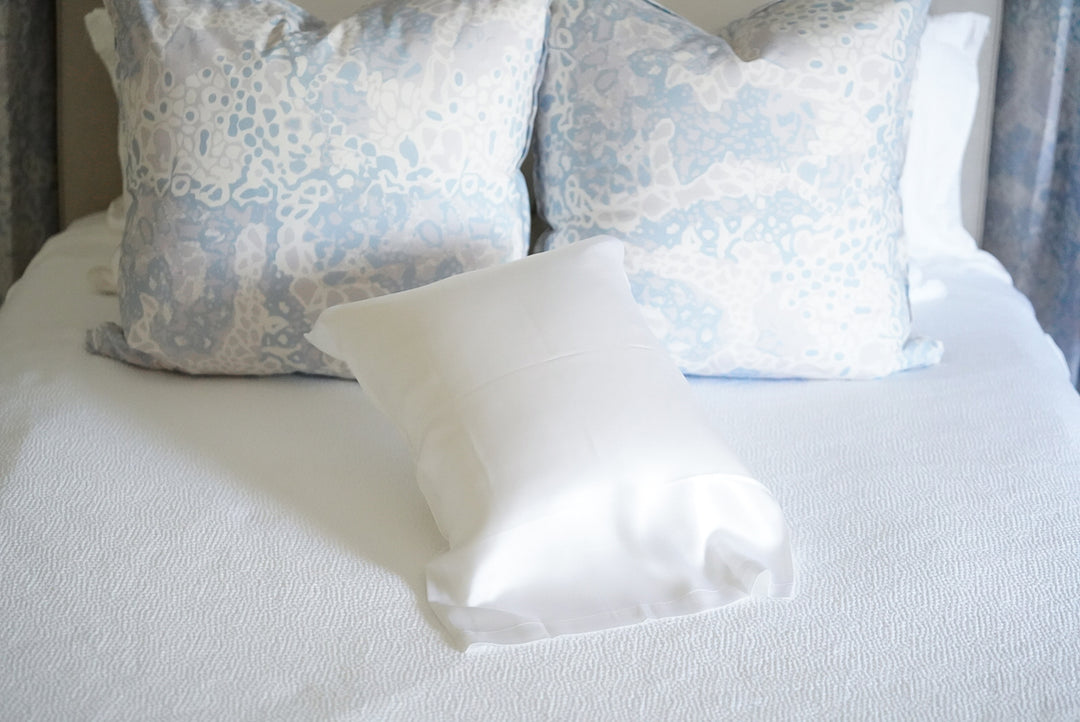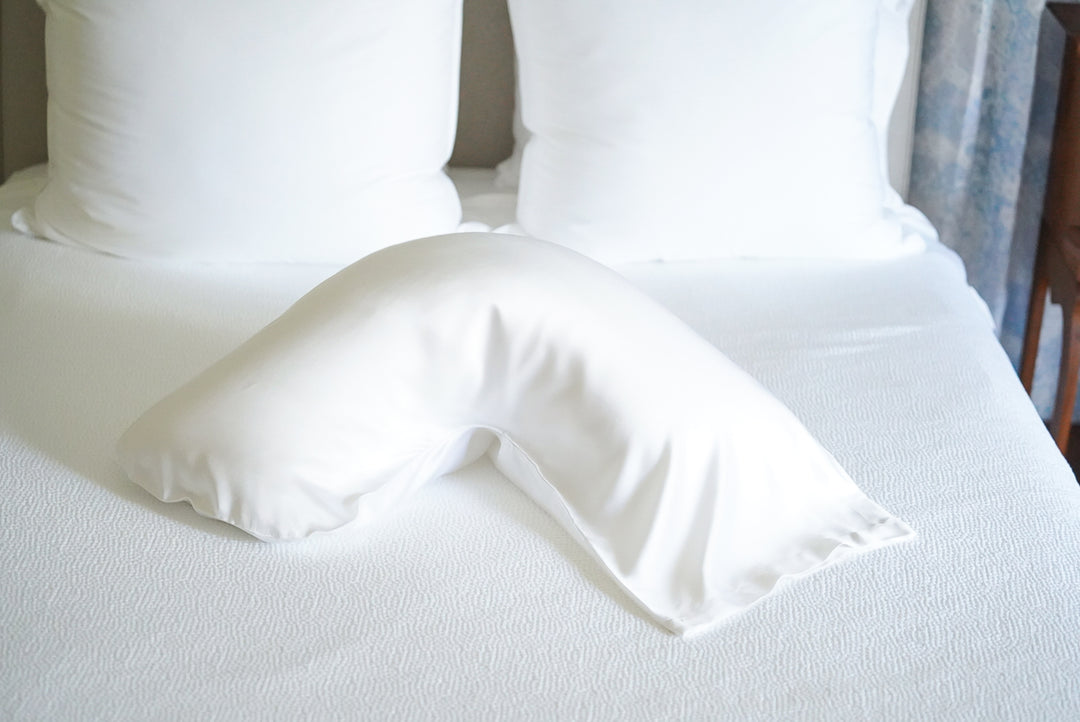 Silk Pillow Case
Indulge in pure luxury with our silk pillowcase. Made from 100% mulberry silk, it offers unmatched softness and a gentle touch. Wake up to refreshed skin and hair, free from tangles and bedhead.
Includes: Silk Pillow Case.
Machine wash cold, delicate cycle with gentle detergent. Do not mix colors, do not bleach or use fabric softener. Tumble dry low heat, remove quickly. Do not iron. May be professionally cleaned.
100% Mulberry Silk is the highest quality silk. It is buttery soft to the touch and naturally strong. Ideal for the most luxurious pillowcase and will compliment sensitive skin.
Complete Your Collection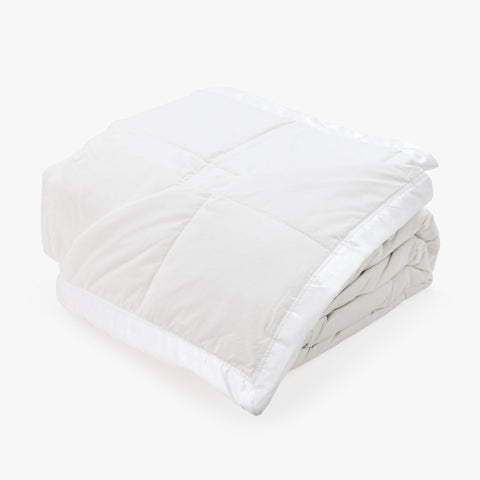 All Season White Down Blanket