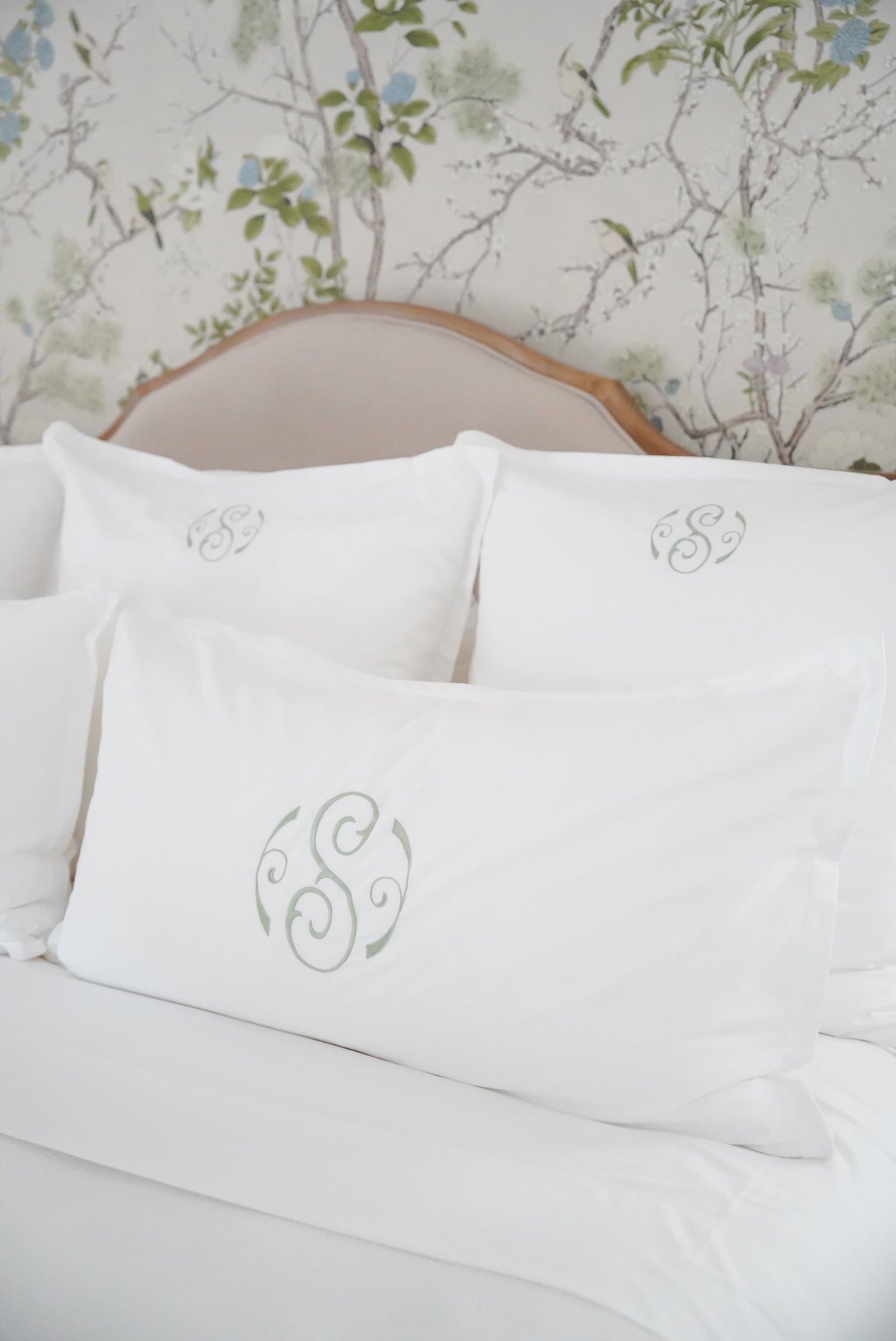 about us
Welcome to The Pillow Bar, where sleeping well is a science.
We've spent more than 10 years studying the standard sleeping pillow, ripping open more than we can count and testing some we'd rather forget in order to develop a collection based on one very important principle: No two people are built exactly the same. Our process, just like you, is totally unique. Every pillow is hand-filled by an expert from our all-female team in Dallas, TX. The size, shape and firmness of each pillow is determined by details—like height, age and sleep style—gathered when you order.
We consult with a team of physicians on each pillow design to ensure they provide the best possible head and neck support. Plus, every pillow is hypoallergenic and free from any materials you, and your family, wouldn't want to sleep on, like quills or feathers.
Finally, you can personalize your finished product with custom embroidery—pick your name, initials or a phrase that inspires your dreams. It's a 100% custom process from beginning to end.
If you're ready to get started building your pillow, click here to discover your sleep style.
We also offer a complete range of bed, bath and loungewear to make every night's sleep the best ever.
Note From the President
At The Pillow Bar, we understand the value of quality sleep. And as a business owner and mom of three young children, I know firsthand the impact a good night's sleep can have on mental and physical health - not just for me, but for my whole family. 
That's why our founder, Merrimac Dillon, created The Pillow Bar over 15 years ago, to provide a stress-free solution for finding the perfect pillow, custom-made to fit your specific needs.
Whether you're looking for a pillow to help you sleep better, reduce pain, or simply feel more comfortable, we've got you covered. Our team is dedicated to providing the highest level of care and quality to ensure that you get the best sleep possible.
We take pride in being a female-founded and female-run business, and we're passionate about making great sleep a top priority for everyone. We're committed to our mission of inspiring dreams and helping you wake up feeling refreshed and ready to take on the day.
Sweet Dreams,