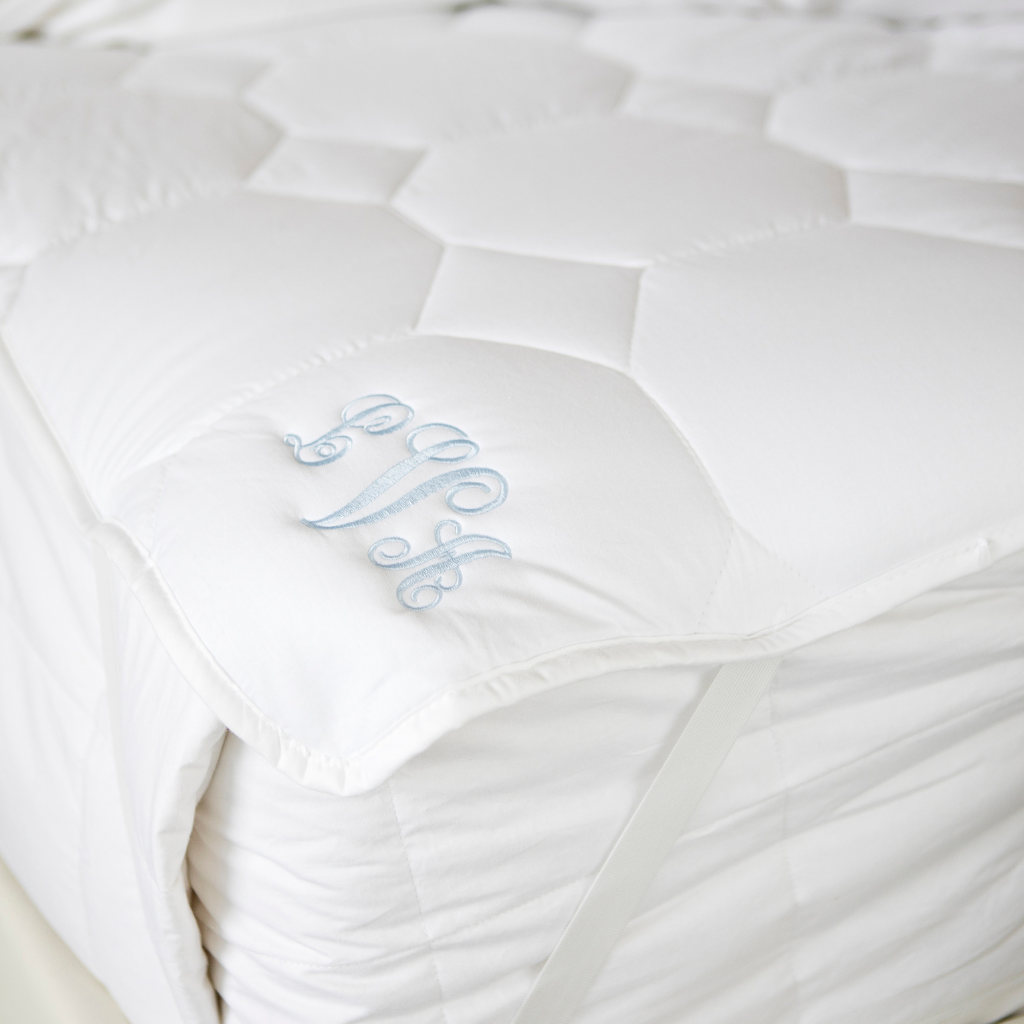 Antibacterial Mattress Pad
Experience a night of restful sleep with our hypo-allergenic, anti-bacterial, and anti-fungal cotton mattress pad. Crafted with a gel-like antimicrobial fiber fill, this mattress pad enhances the comfort of your mattress, providing a luxurious sleep surface.
With strategically placed elastic bands, the mattress pad stays securely in place and fits mattresses of all depths. You can trust in its quality as it is proudly made in Austria.
Choose from four sizes - Twin, Twin XL, Queen, and King - to find the perfect fit for your bed. And for a personalized touch, take advantage of our custom embroidery option.
Includes: Anti-bacterial Mattress Pad.
Twin: 75 in. x 39 in.
Twin XL: 80 in. x 39 in. 
Queen: 80 in. x 60 in.
King: 80 in. x 76 in. 
Machine wash cold, gentle cycle. Do not mix colors, do not bleach or use fabric softener. Tumble dry low heat, remove quickly. May be professionally cleaned.
Complete Your Collection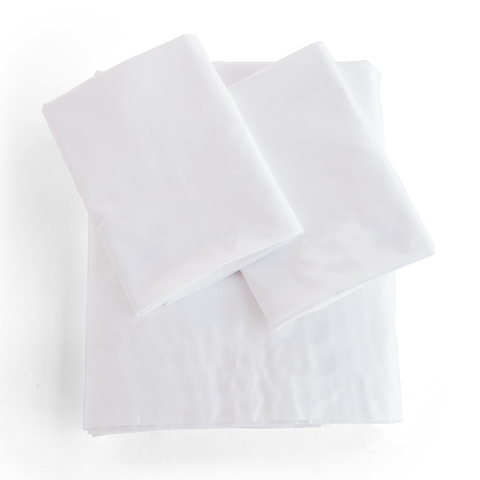 Cotton Sateen Sheet Set